Utter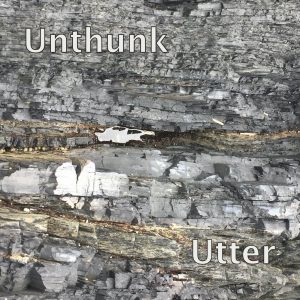 The album is anchored by the multi-movement instrumental Utter. To provide some balance – put some vegetables and parsley on the plate, as it were – it has been surrounded by three simpler pieces, two of which are songs.
The two songs are pop-oriented, while Utter ranges from sixteenth century polyphony to post-rock. The other instrumental has a somewhat folkish flavour.
Words and music by Trevor Tunnacliffe.
~*~*~*~
LJ Mounteney – vocals
Finn Manniche – guitar, cello
Rebecca Tunnacliffe – keys
Trevor Tunnacliffe – guitar, baritone guitar, bass, synth
Buff Allen – drums, percussion
Available on Bandcamp