Plumb Abysm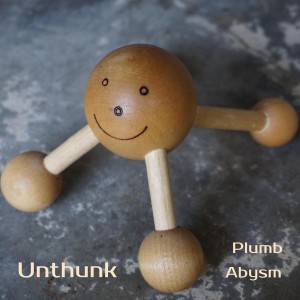 Delver and Amanda are characters who appear and interact throughout the album, which follows a simple boy-meets-girl storyline. There's also a cameo by another character, Ray.
A pair of  multi-section instrumental pieces – "Telescope" – bookend the story, while "Incubate" draws on the same source material.
In the individual track pages, the characters are identified with their lyrics.
More detailed notes are available here.
Maria Alejandra Velasquez Restrepo – voice
Lisa Jensen – oboe
Holly Bryan – horn
Michael Ibsen – guitar
Nina Horvath – keys
Buff Allen – drums and percussion
Trevor Tunnacliffe – bass, baritone guitar, guitar
Music and words by Trevor Tunnacliffe
http://creativecommons.org/licenses/by-nc/3.0/

Available on Bandcamp and Spotify